How are you doing? Why are we here? Today I am addressing this topic that some of you have been searching answers for.
Let me break it to you, no food, supplement or training can magically "burn fat". If you're looking to make it easier for yourself, however, there are tons of options that can make the journey to a fitter you more enjoyable.
Tiredness, moodiness, weakness are just some of the potential negative effects of the quest to lose body fat - especially when you're already lean and you're really trying to dig further into those fat stores. I personally don't suggest getting overly shredded due to the potential negative health effects (especially for females), but hey, you do you! If your burning desire is to do a comp or photoshoot then it will necessarily involve some extra hard work and potentially diving into short-term health risks which need to be managed.
If you're like most of us and you just want to feel and look great naked, then know that it all starts from within. You could have a 6 pack and still feel uncomfortable in your own skin. When you're confident, it shows. Everyone is a work in progress - many of your fitness idols may not be as self-assured as you think!
Ok, once we get that out the way, if you're looking to lean down because you feel like it will make you look or feel better, then let's get on with it!
Seriously though... do foods that help you burn fat exist?
Not really.
However... some foods can make it easier for you to stick to your shred goals.
If you want to go further with less angst, opt for high-volume foods that are filling (like our good friend fibre), and foods that will help you preserve that precious lean muscle mass (protein! plus it will keep you satiated too).
Here's some foods that do the rounds when I'm looking to lean out, straight from my camera roll:
1. Hydrating Fruits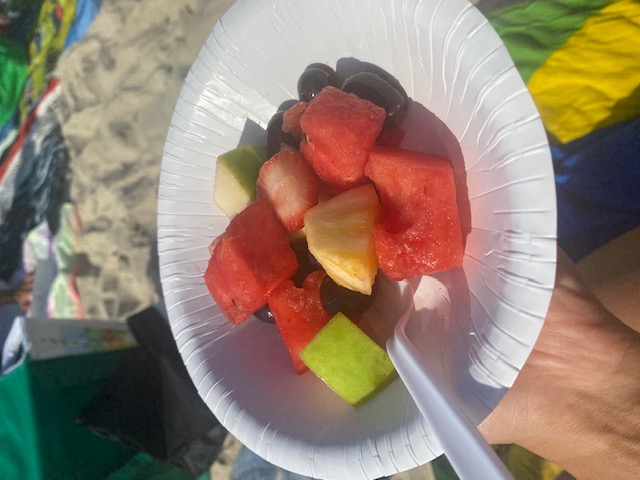 Especially watermelon and strawberries! Full of water, they won't keep you super full (especially if you eat them on their own), but if you're one of those people who get worried about 'getting fat' from fruit... I'm here to squash this belief.
I wouldn't recommend fruit juices (especially reconstituted ones), since the fibre is removed and you're getting tons of sugar in one go!
Perfect for a snack (especially since the weather is heating up again - a perfect companion to a beach outing, as you can see here).

Low in calories, fruit does contain naturally-occuring sugars and should be eaten in moderation (like everything!).

One of the silliest things I've heard, "don't put fruit in your water because it'll make you fat". What the? Anyway... If you struggle to get your water intake up, a fruit infusion can help (or if you want a calorie-free option, we have tons of amazing BCAAs and electrolytes that will keep you hydrated!).
While we're on the topic of BCAAs, check out this Mocktail recipe - perfect for summer!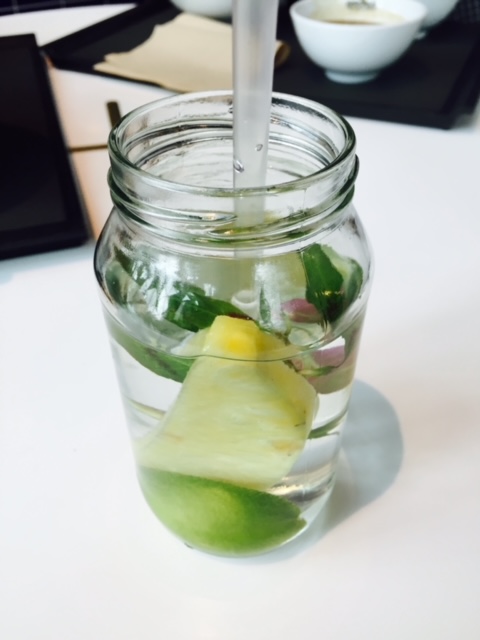 2. Sweet Potato & Pumpkin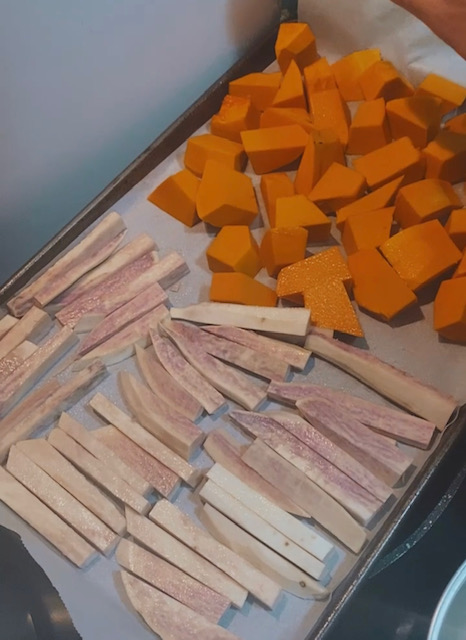 I have to include sweet potato because it's simply the best natural carb out there.... especially THESE (left). Hawaiian Sweet Potato... one of nature's most wonderful creations. Deliciously sweet, they make the perfect dessert potato. Full of fibre so you're more likely to get full when compared to another high carb option like white rice.
If you're really looking to take advantage of shred season, then swap these out for pumpkin - less carbs, more water. Not as delish though, at least not most of the time. However, this is all about volume - not only are they super nutritious, you'll feel fuller for longer!
3. Kangaroo
Ok it's in a burger here and the buns are not so "low cal" but if you're looking to make homemade burgers... kangaroo is the leanest you can get! Super low fat, high protein and high in iron, if you eat meat then I highly suggest you get onto this come shredding season, if you haven't already.
I personally love the small kangaroo meatballs you can buy from Coles and Woolies, but the actual kangaroo steaks will be of higher quality.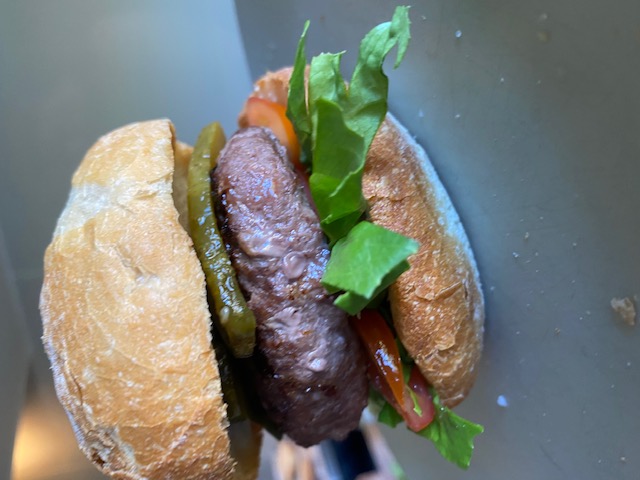 4. Protein Yogurt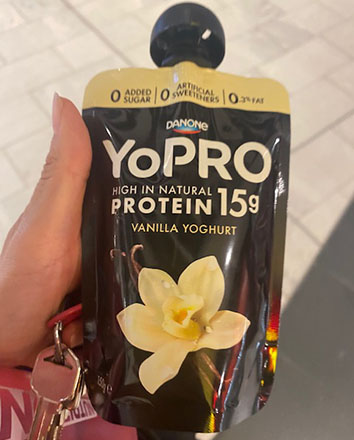 I'm not a huge dairy fan but I can't go past these sometimes... they taste delicious, make a great cooling snack and has a decent amount of protein per serve (15g), plus low carbs, fats and sugars.
5. For Dining Out
A delicious piece of fresh fish with salad is always my go-to - with dressings on the side because sometimes you may end up with something that's otherwise drowning in sauce and oil. Nothing wrong with that flavour-wise, but if you're looking to lean out then it's a common way to forget about potentially hundreds of extra calories.

I don't want you to feel restricted though, you should feel like you can go out and enjoy your food with friends & family without constantly freaking out about it. If you know that you're likely to indulge, adjust your eating beforehand so you have plenty of calories left, or adjust your expecations of the results you may get.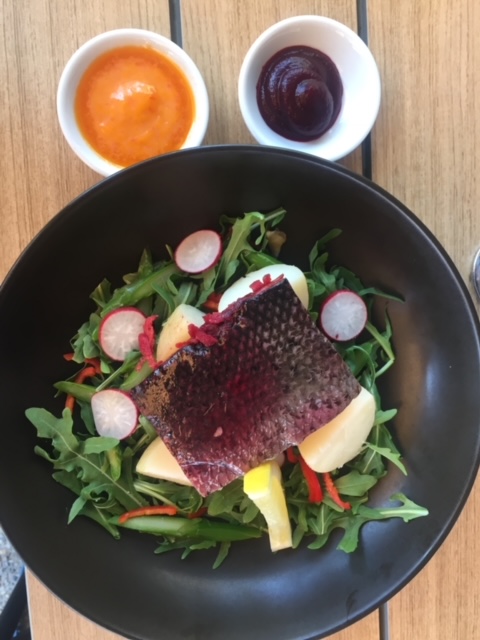 Either way, let's let go of the idea of "fat burning foods". Every food can be a fat burning food, if you're eating barely anything. However, by opting for higher-protein, high-fibre and hydrating foods, you'll find that you'll be more satisfied on less calories. Bon appetit!
Macro-Friendly Recommended Snacks at Nutrition Warehouse!