Choosing to start your weight loss journey is a big step and having the right food and exercise plan is a crucial part of it! My Muscle Chef will take you on a journey of discovery from one of their superstar customers: Alana. Here is her story.
Alana is a busy mum of three, and after suffering a calf injury, her health took a big plunge for the worst. She spent over six weeks recovering from her injury while taking care of her children. During that time, she gained weight and eventually reached 135kg.
Back in 2017, Alana chose to look after her health and took on a journey. Fast forward to now, and here is the result, 70 kilos lighter and healthier than ever. My Muscle Chef and a combination of CrossFit training made all the difference for Alana.
She transformed her life and has maintained her results after two years of hard work. My Muscle Chef and CrossFit were an integral part of her weight loss journey as she changed her health and habits.
Taking on CrossFit and training five mornings a week was the start of her journey. "This was a brutal start to my weight loss journey, given how intense CrossFit can be, but an exciting and necessary step to shock my body after years of inactivity", describes Alana.
Her CrossFit workouts consist of strength exercises, generally squats and Olympic lifts followed by a metcon, which gets the heart rate up for all those feel-good endorphins. "These strength movements require a high intensity, so they really challenge the body to get stronger and more resilient!" adds Alana.
The exercise was one part of the equation. According to Alana, when it came down to nutrition, she was consuming empty calories from takeaway foods. "I have never been fantastic at meal prepping and at times relied on frozen microwavable meals which never had ideal amounts of protein, lacked vegetables and had no flavour."
That's where My Muscle Chef came into play. Alana found their meals at her local IGA, and from there, she started adding MYMC meals into her routine, making life easier.
It took the stress out of planning my lunch and dinners. I tend to eat MYMC meals for lunch daily and dinners 4-5 nights per week, tracking my protein targets. By having MYMC meals on hand, I don't fall off the bandwagon by not being prepared and having to settle for something less optimal.
Finding the time and motivation to stay on track was not easy. As a busy mum of three, taking the time to herself and prioritising training and nutrition was not an easy task. "I don't rely on motivation alone as it only lasts for a short time - I find being disciplined is the best approach."
As Alana says, "once I started adding MYMC meals into my routine, life became a lot easier. It took the stress out of planning my lunch and dinners". Many people get into the trap of exercising their heart out, but it's all out of the window when it comes to eating the right foods.
My Muscle Chef has taken the hard work out of planning and cooking meals to a new level. You can easily choose the right meal plan for your goals and budget.
"My Muscle Chef has been a lifesaver - convenient, tasty and the perfect balanced macros. Gone are the days of dieting on boring food! I have also relied on them when out and about many times - while everyone else is getting takeaway, it's so easy to grab a MYMC meal instead and stay on track to my goal. Thank you, My Muscle Chef, for helping me achieve a healthier lifestyle!"
It's not easy to make significant changes, but you know it's worth it when you do. Making training and nutrition a priority is the start of your weight loss journey. Just like Alana did in 2017, you can also do it. As Alana says: "Control the two things in life that you have total control over, your attitude and your effort,"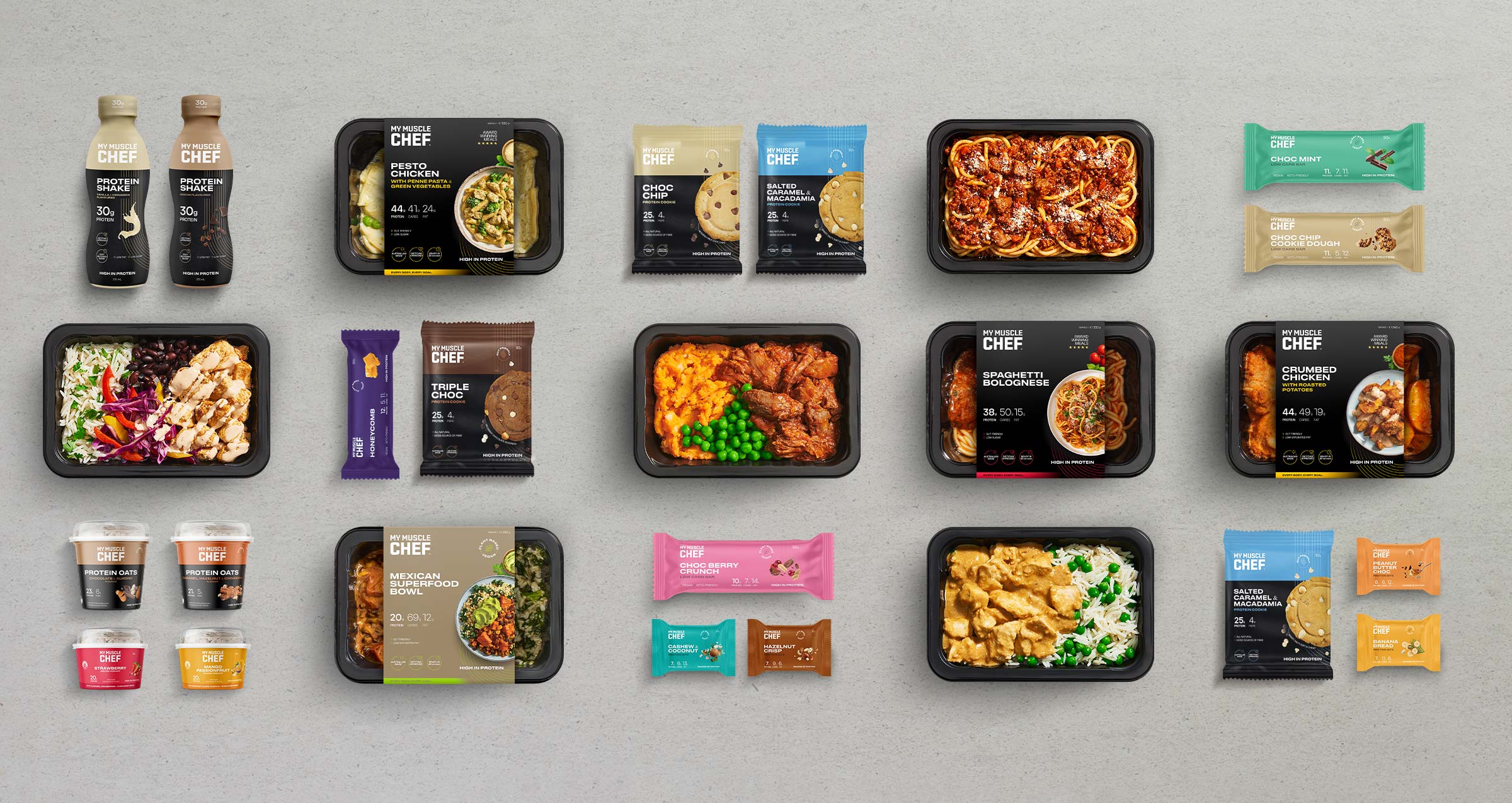 *Interview supplied by My Muscle Chef